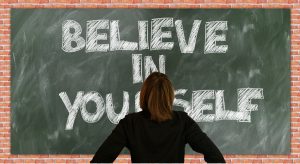 Pathway Learning: We live in a time of non-stop noise and most of it is negative.  "Everybody Is Good At Something" is a light hearted song that counteracts negativisms.  
It helps to provide a boost in confidence for children in PreK – 5th Grade.  This song fosters positive self-esteem in children to raise their spirit by simply asking them to "think!"  All of the children will be pleasantly surprised when they begin to realize and discover what they can do well no matter how minute.  The skills covered in the lesson plan are writing a recipe, creative movement, improvisation, analytical thinking, self-esteem, cooperative learning, and following directions.    
Wisdom Note: A teacher may not necessary need to write down in a lesson plan all of the details of how an activity will be conducted because he/she may have a mental plan for the activity.
Parent-School Connection: If your child is having trouble with an assignment, carefully go over the instructions together to make sure he/she understands them.
Teacher Tips: Develop your capacity for mentally thinking through how a learning activity will be conducted by separating the complex teaching methods and learning tasks into component parts  and specific steps as needed.
Related articles across the web