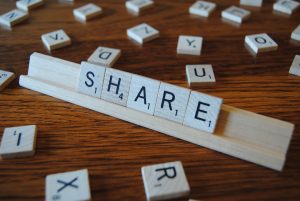 Pathway Learning: "Sharing" is a smooth, soft, feel good slow jam. It puts one in the mood of singing and listening. It is a great song and lesson plan for teaching and reinforcing sharing and ways to share, along with character education, social development, and relationships for children in PreK – 5th. Grade.

Wisdom Note: Monitor students by circulating around the classroom during or immediately after initiation of lessons. Question students randomly to include all students in lesson initiation. Analyze the number of students engaged during the lesson. How could you adjust your monitoring habits to increase time on task.
Parent-School Connection: Continue to monitor and show interest in your children's friends, interests, and activities. You should be interested in all aspects of your children's lives as their guide. They need you!
Teacher Tips: Enlist students' help in developing self-monitoring techniques. Have students develop guidelines for peer tutoring and cooperative learning. Incorporate these methods of engaging students in learning tasks.
Related articles across the web