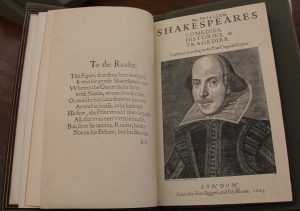 "All the world's a stage, with everyone playing a part."
William Shakespeare.
There is a lot of division in the world today. Just look at politics and everyday living. Never before have we lived in such unpredictable and perilous times. So, as much as possible, our personal lives should involve lots of positivity. Now what can bring more positivity, in our lives, than experiencing the freedom of being able to stretch our imagination when engaging in the many forms of art?
When children are involved in the arts, they experiment with a variety of techniques that can aid in learning how to make choices in life. Academics are important, but the creative arts are also an essential component in the development of children. People in general are creative beings. The arts promote creativity, and encourage freedom of thought and expression. Through the arts, kids learn how to socialize with others, follow directions, perform in front of an audience, and work with a team to make a project or production a success. They also learn how to make suggestions or variations in existing projects.
Involvement in the arts helps children develop a sense of pride, and self – worth. This helps them to release tension and stress, because they are learning through a process which allows them to make mistakes without retribution. They learn the important lesson that it is alright to go back and try again.
Participation in the arts often helps children flourish academically. For example, in the dramatic arts they learn figurative language and expression, music and movement, and following directions. The visual arts teach them freedom of expression, proper ways to use materials, and following instructions. Through the arts children have fun, give opinions and prove points that are important to them, discover interest, and learn how to function in a cultured society.
Most importantly, we need to promote enjoyment, and children's decision – making skills and creativity. This is done by creating environments that allow them time and freedom to mature and simply play with others, play alone, and for us to be able to play with them too!
Reybird
Save