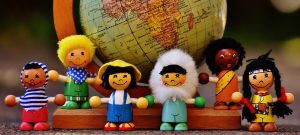 Pathway Learning: Friendship is an important component of social norms. It is an essential tool to help curve the issues of bullying between children. Open dialog and mutual understanding help to develop positive social interactions and a strong bond among students in the classroom.
"Friendship" is a song that can be used to teach children about friendship and what it is to be a friend. Children in PreK – 5th. Grade learn the characteristics of true friends. The song and lesson plan teach and reinforce character education, cooperative learning, analytical thinking, music/movement, following directions, game, finger play, and pantomime.
Wisdom Note: Read and summarize a professional publication on the relationship between monitoring and student engagement, and include the methods in your lesson plans as needed. Post classroom rules concerning behavior expectations during learning tasks. Your rules and subsequent monitoring should emphasize being on task.
Parent-School Connection: Reassure your children that you are not just their parents. You are also their best friend and always want what's best for them.
Teacher Tips: Survey students to see who finishes early and who works slower than the norm. Make a list of early finishers and slow workers. How will these students affect monitoring the class?
Related articles across the web