At an early age, children are discovering how to learn and are usually highly motivated. This is the time when reading to children is most effective to increase their chances of success as individuals. Music is also often used as a way to enhance success in learning. It is a common thread that connects us all in the world. Literature and music are the framework of the "CLAP" program, which is a proven and exciting way of teaching children. It's an ancillary curriculum of lessons that cover 48 weeks where children, music, academics, and fun collaborate. Many opportunities for exploration and self-expression are created through its content which incorporate: songs, drama, chants, rhythms, rhymes, poetry, stories, and basic academic skills. Its multi-sensory activities help children develop strength, coordination, and higher order thinking skills through their different learning styles. "CLAP" (Children Learning and Progressing) was created with love for people and learning. It makes learners feel good about themselves.
"CLAP" makes storytime more exciting and skill building more engaging with each song. The songs motivate the listeners to think and move while supporting activities that teach character education and culture. "CLAP" can be used to reinforce any education program involving primary children ages 4 through 10. It teaches skills and concepts that are familiar and unfamiliar to the children. As an added bonus, many of the activities and songs are great for use in children's' plays, parties, and playtime fun. They are exposed to different music styles that include patriotism, movement, story telling, call and response, soul, rap, popular, blues, gospel, jazz, calypso, hip hop, and zydeco.
"CLAP" is a user friendly program. Evaluations are based on observation of the children's' retention of skills, progress, and excitement. The role of the leader is to teach and encourage children through their senses, physical, and cognitive areas. Blended learning is incorporated in the teaching process to help children achieve their learning goals. The leader has unlimited and total flexibility of use with thecomponents that are based on each child's level and ability. You and your children will soon find yourselves daily singing, dancing, clapping and smiling with the songs and music of "CLAP".
CLAP INFO
( Children Learning
and Progressing )
CLAP is a supplemental program that develops critical and creative thinking skills in children. Thinking skills are the skills needed to be able to learn anything at any time. If a child has a grasp of how to think, school success and success in life will become more assured. The child will become self-confident as he or she approaches new tasks with the ability to solve problems and discover solutions. The program supports any curriculum for elementary schools and provides a risk free environment for children..
CLAP targets specific skills and concepts in a unique way; combining the basic subject areas of reading, language arts and math with high order thinking tasks and music. Some of the skills you will find are as follow:
Deductive Reasoning – The ability to reach a logical conclusion by interpreting clues.
Understanding Relationships – The ability to recognize how objects, shapes, and words are similar or dissimilar, to classify and categorize.
Sequencing – The ability to organize story events, numbers, and patterns.
Inference – The ability to reach logical conclusions from given or assumed evidence.
Creative Thinking – The ability to generate unique ideas, to compare and contrast the same elements in different situations, and to present imaginative solutions to problems.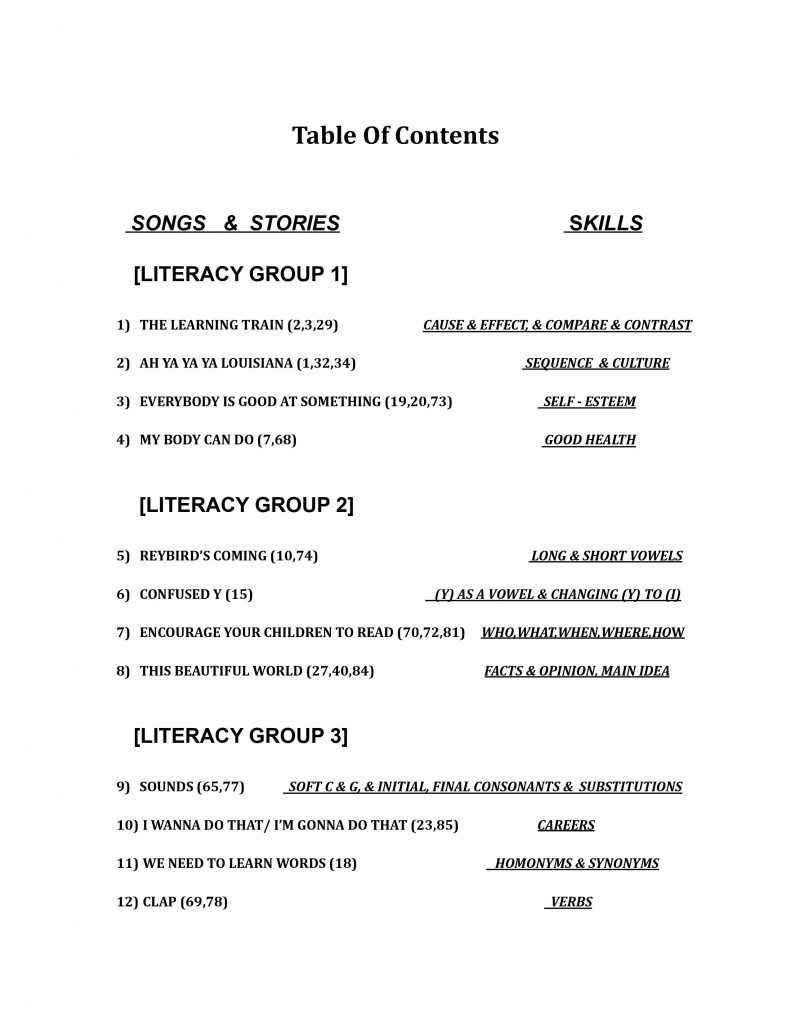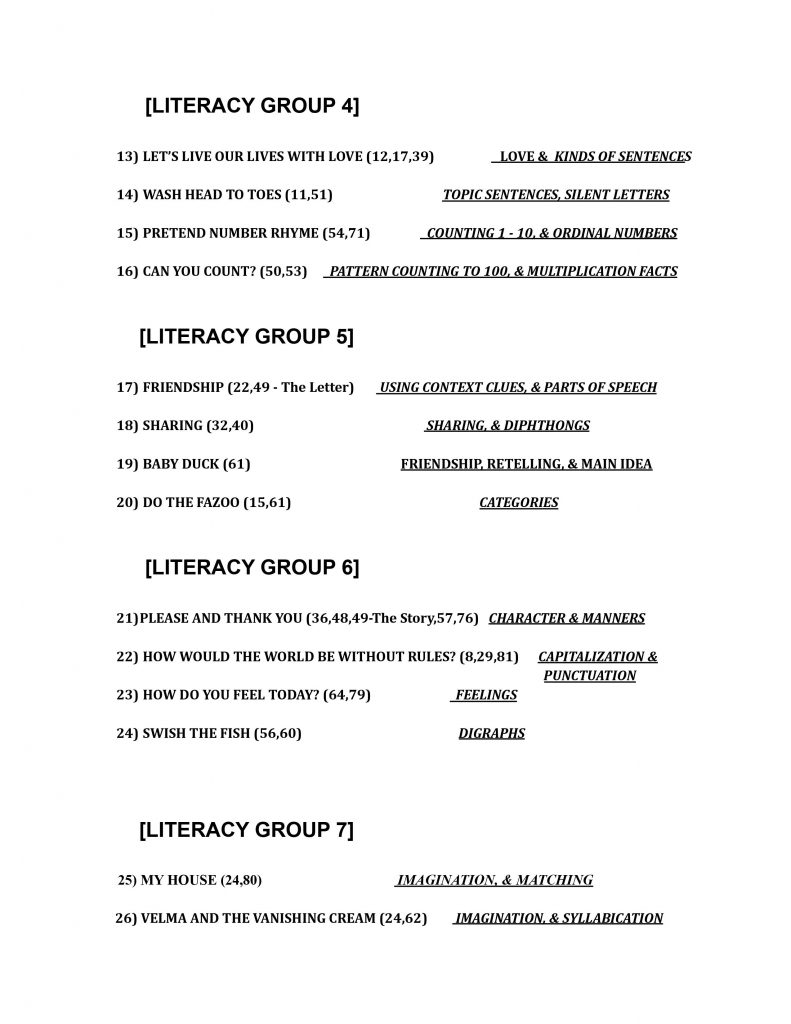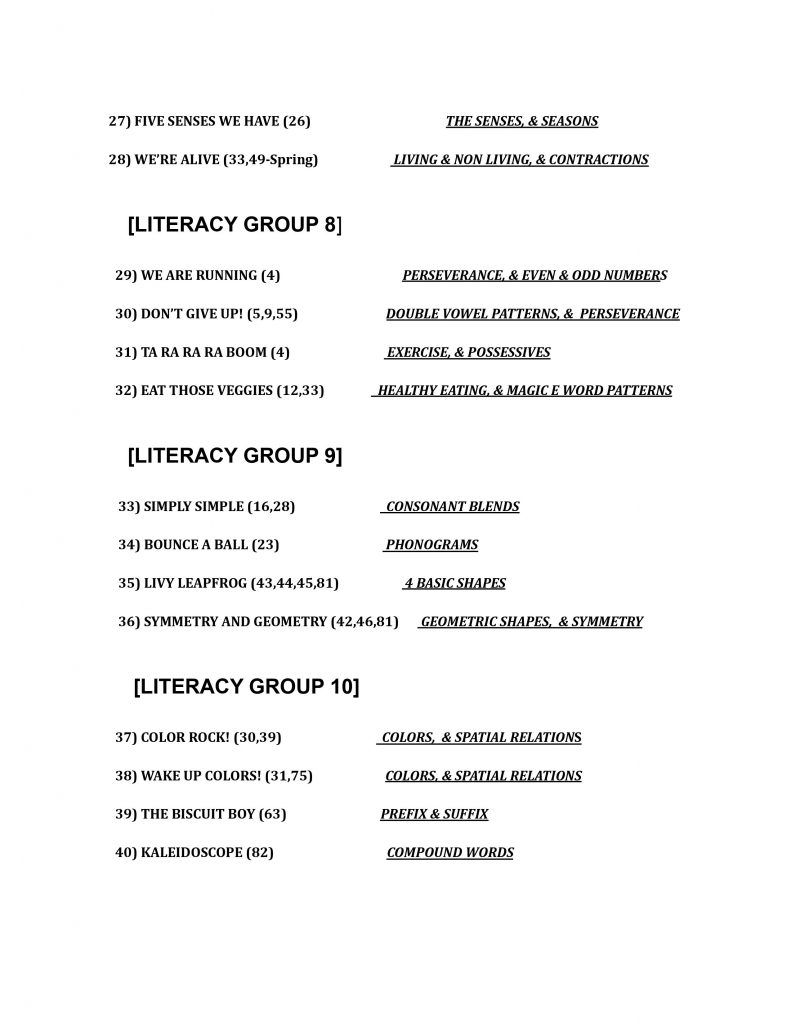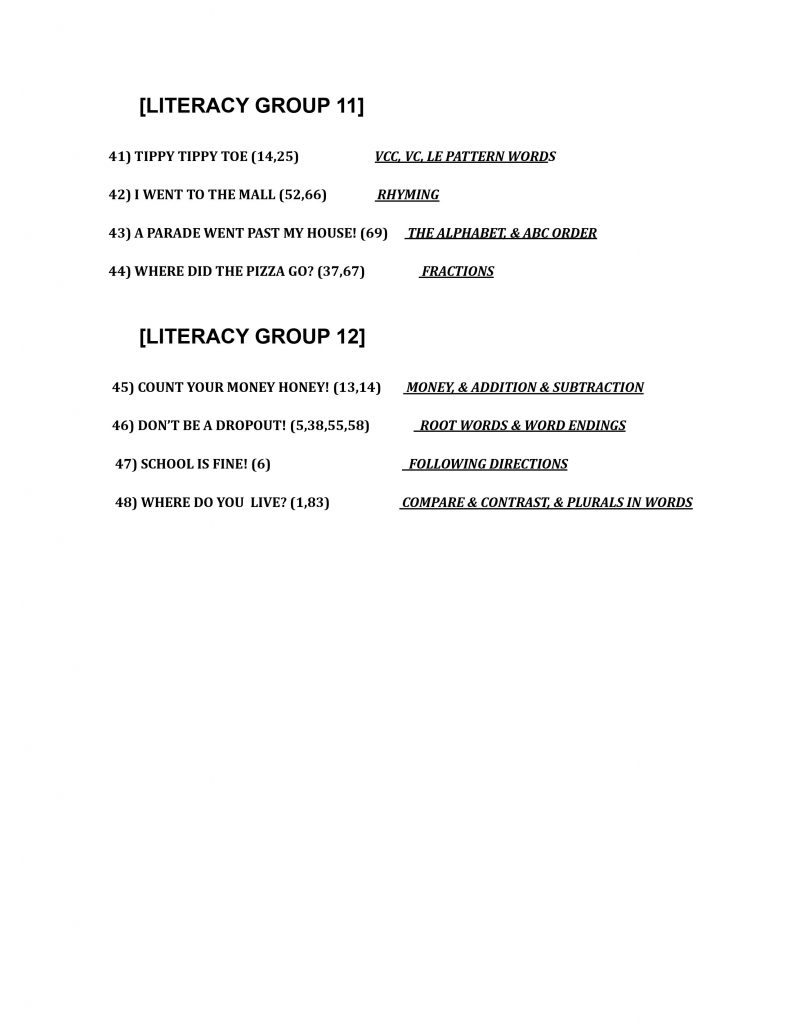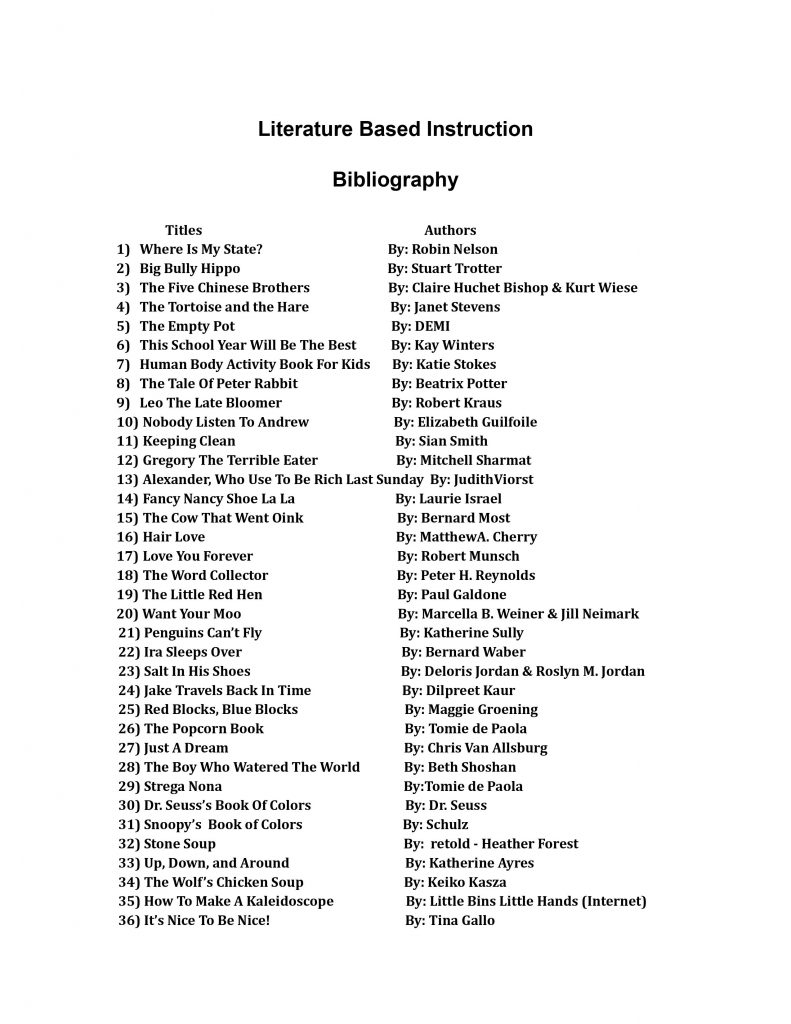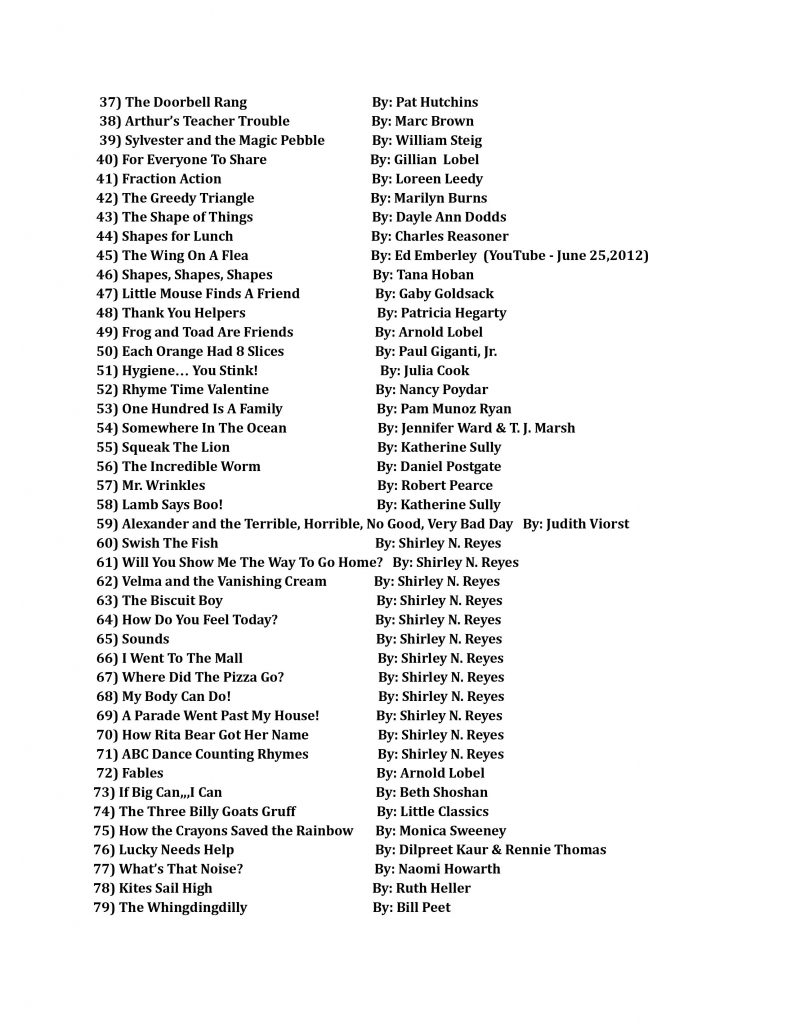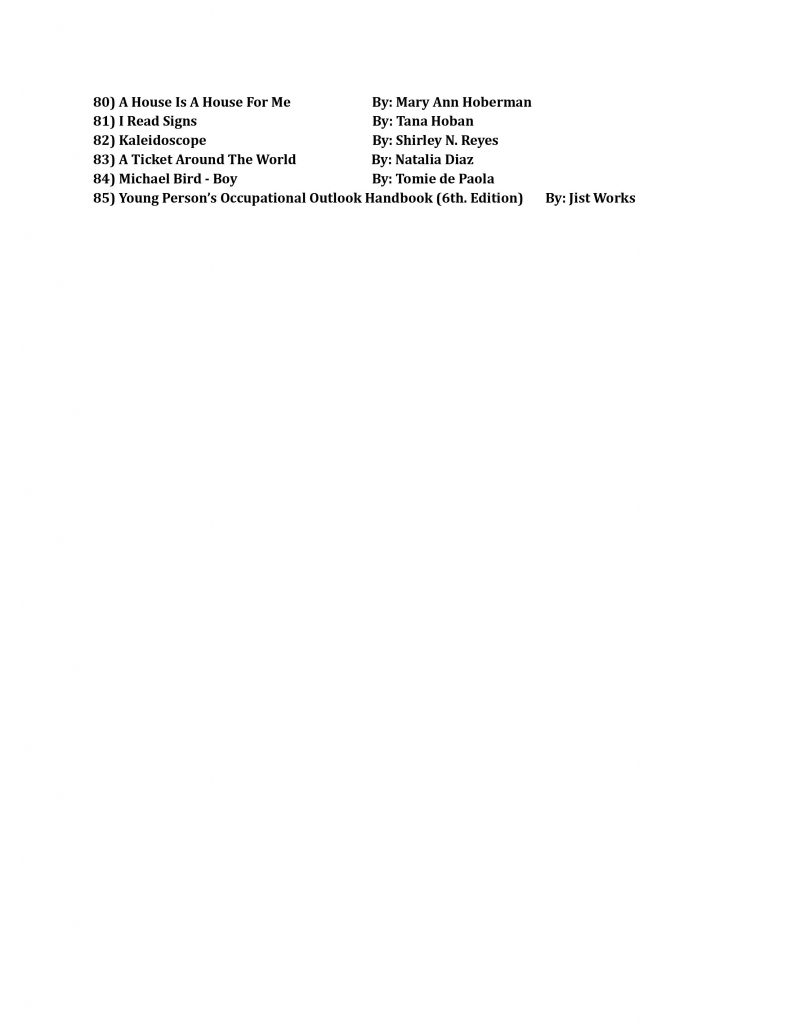 No tags for this post.